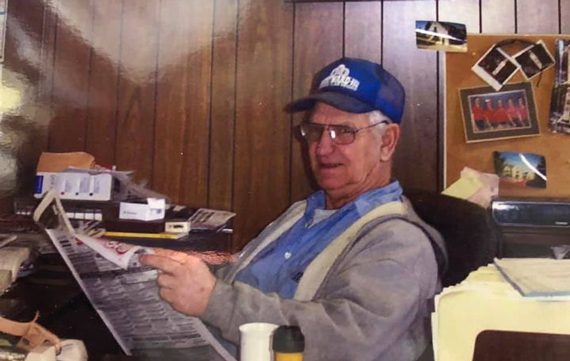 We are located in Cherry Valley, Illinois and service the northern Illinois and southern Wisconsin area. We provide service in these regions, however we provide products to customers throughout the United States. We are a petroleum equipment company that services what we sell!!
We have numerous items in stock at our warehouse including aboveground fuel tanks, fuel pumps and accessories, oil pumping systems, grease pump packages, fuel pump filters, camlok fittings, fuel nozzles, swivels, break-a-ways, gloves, tank gauges, signs and decals, and numerous other miscellaneous tank and pipe fittings.
We are a proud distributor of GPRO fuel pump line from Great Plains Industries. GPRO fuel pumps hold the industry leading 4 YEAR WARRANTY!!
We are "Rotary Authorized Installers" for the Light Duty lift line from Rotary Lift. We can install 2 post and 4 post aboveground lifts as well as underground "Smartlifts". We also service and install most major brands of automotive lifts.
We have an extensive background in fuel management systems. We service systems such as the Gasboy CFN, Gasboy 1000, Gasboy TopKat, Gasboy TopKat Plus, Gasboy Islander Plus, Piusi MC Box, Cardmaster, as well as Petrovend sytems, FuelMaster systems, etc.
We have been providing DEF storage and dispensing solutions since Diesel Exhaust Fluid was introduced in the United States. We carry hand pumps, 55 gallon drum pump packages, tote pumping sytems, bulk tanks and pumping systems, portable tank and dispensing sytems, etc..
Howard Lee and Sons, Inc. has a number of Certifications to assist our customers with. They include:
Illinois Underground Storage Tank (UST) Installers / Retrofitting
Incon / Evo tank monitor systems certified installers
Illinois Underground Storage Tank (UST) Decommisioning
Bureau of Weights and Measure Certification in dispenser calibration
Certified A/B Operators for UST monthly inspection program
Automotive Lift Institute (ALI) Inspectors for vehicle lifts
"Rotary Authorized Installers"
Gasboy Fuel Management System certified installers
FuelMaster fuel management system certified installers
FuelCloud fuel management system certified installers
Champion air compressor certified repair center
Graco lubrication pump certified repair center
This is just a brief description of the products and services that we offer and for more information please contact our office at 815-332-4966.